Fatbike ride, aid station party, more fatbike riding, back to HQ (Backyard), outdoor fireside feast, some beverages, and more!
Ranch Camp, The Backyard and Mountain Bike Vermont are proud to bring you Vermont's best antidote to the winter blues—Uberwintern #10 presented by Zero Gravity Brewing! What is Uberwintern you ask? (Here's a taste of Uber's past). In short, it's a day of fatbike revelry on powder-packed single track for those souls brave enough to keep charging on two wheel through the depths of winter!
Join us Saturday, January 22nd, 2022 for a day of fatbiking, feasting, and Zero Gravity brews around warm fires.
Now in its 10th year, Uberwintern will be staged out of the Backyard restaurant, adjacent Ranch Camp and situated on the Cady Hill trailhead. A new remote aid station, a.k.a party central, will be set up for attendees to enjoy some light fare and a brew. Registration, ride departure and lunch will be all take place at the Backyard, aka Uberwintern HQ.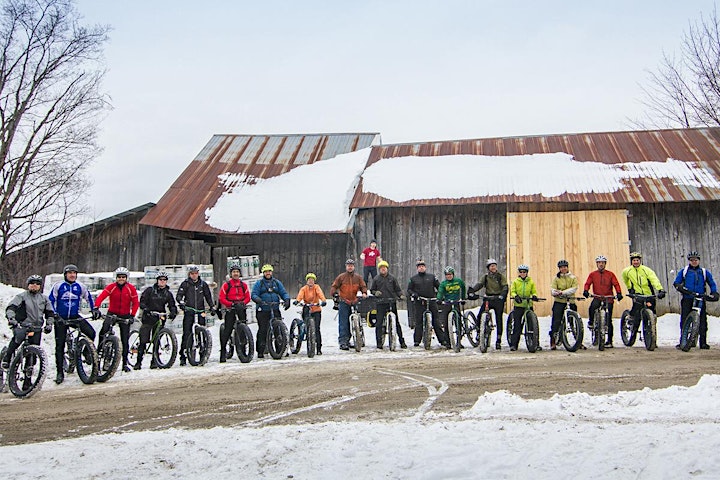 Above: Überwintern #1 way back when. Not much has changed beyond the size of the crowd!
Tickets are limited to 150 total and the event will sell out. Your ticket price includes the ride, aid station, lunch (with both carnivorous and veggie options), as well as a beverage with proceeds going to the Loyal To Our Soil trail grant. So pump up those tires, break out the extra layers, and get ready to party MTBVT style… it's tradition!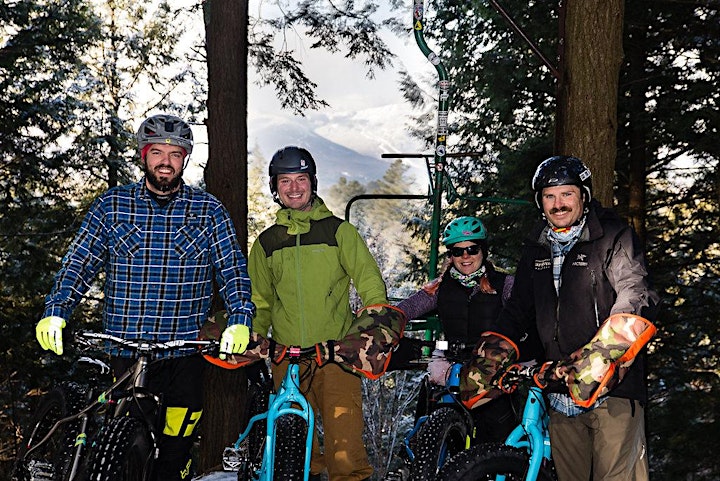 Above: A collection of rare humans you are sure to see at the aid station.
RIDE ROUTE: New this year, we'll all be following a groomed, mapped and signed course out to the aid station and back to town. The course will be optimized based on weather and groomed conditions. If you've ever ridden the Vermont Overland or other gravel grinder style rides, you know how fun this format can be! Ride with everyone, choose your own pace, form your own group, and stay at the aid station as long as you want! Just follow the maps/signs and we'll take care of the rest.
RENTALS: Rentals are available at Ranch Camp and other regional shops. You are encouraged to contact shops in advance if you would like to rent a bike for the full day. Prices vary by shop.
SCHEDULE
8:00 Vendor Set up
8:15 Reg opens
9:00 Expo opens
RIDE DEPARTURE
9:00 Mass ride departure (think Vermont Overland or Waterbury Gravel Grinder).
9:30 Shuttles start running, first come first serve
10:00 Remote Aid Station opens
12:00 Kegs are tapped
3:00 Remote Aid Station shuts down… maybe
2:00-4:00 Lunch is served
PARTICIPATING SHOPS & VENDORS: If you are a shop or vendor and wish to participate please reach out to ryan@mtbvt.com.